Tap the play icon in the center of COLOR SWITCH's main page, choose your game mode, and then begin to tap the ball with one finger to move it upward and through the spinning obstacle shapes by matching the ball's color to the portion of the shape that it will touch when bounced higher. Use a lighter tap to hover the ball while waiting for the correct color, and tap harder to move the ball forward. Players can "shop" with points to change the shape of the ball and unlock challenges.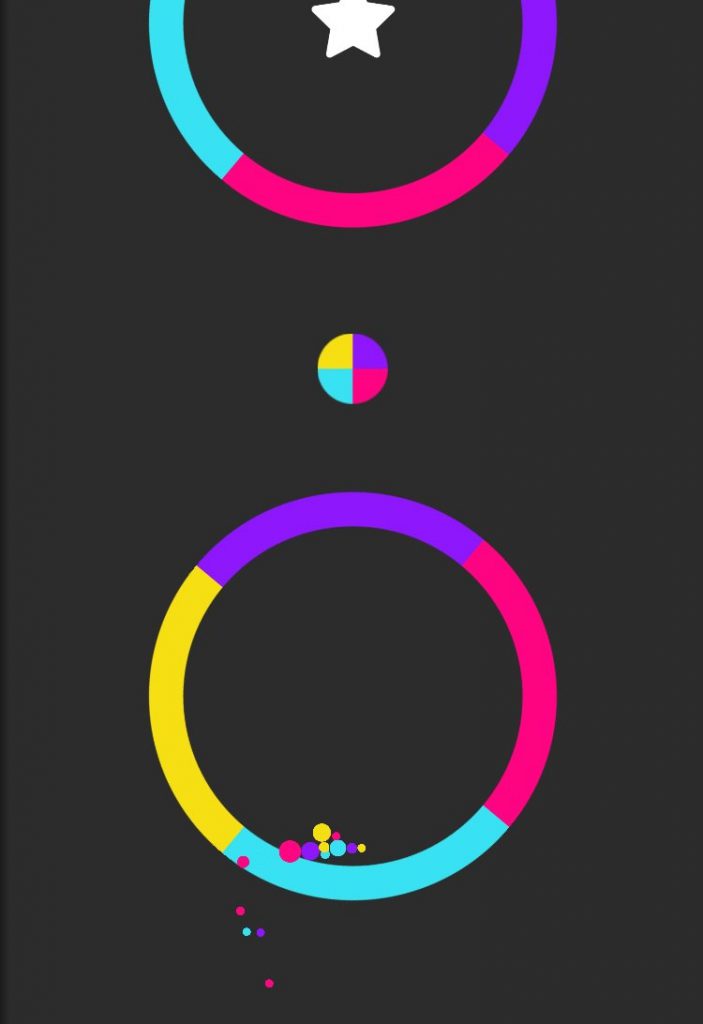 The game is simple on the surface- tap to keep a ball
bouncing in the air and match its color to an obstacle in order to pass through
it. Pass through as many obstacles as you can before crashing into a different
color than your ball. The challenge of the game is that the obstacles are
moving and the ball is changing color. Over time, the obstacles become more
complex utilizing different speeds, shapes and areas of color. And as we've
come to expect from these types of high score chasers, though the gameplay may
be simple, it is equally addictive.
Though simple, it's a focused, fun obstacle game that's easy
enough for older elementary school-age kids to play but difficult enough that
parents can play, too. The game is visually captivating with a hip soundtrack,
and, with numerous levels and modes, it could take weeks or months to begin to
get bored; the bigger concern is whether kids will play it too much before they
get tired of the bouncing ball and swirling colors and shapes. Ideally, the
developer would offer an in-app purchase option so parents could get rid of the
ads, which are distracting and targeted at adults. Also, it's troubling that
there's no privacy policy, even though there's no personal information required
to play. If the ads and lack of policy don't stop you, it's fun enough and worth
the time and occasional frustration.