Dead by Daylight is an asymmetric survival horror game developed by Behaviour Interactive. Dead by Daylight was released for Microsoft Windows in June 2016, released on PlayStation 4 and Xbox One in June 2017, released on Nintendo Switch on September 24, 2019, scheduled for release on iOS and Android before November 2019. The game is played as a one versus four online multiplayer where one player takes on the role of the savage killer, and the other four players play as survivors, trying to escape the killer and avoid being caught and sacrificed to the Entity.
Alongside a handful of original characters, the game also includes downloadable (DLC) characters from horror franchises such as Halloween, Left 4 Dead, The Texas Chainsaw Massacre, A Nightmare on Elm Street, Saw, Evil Dead, Scream, and Stranger Things.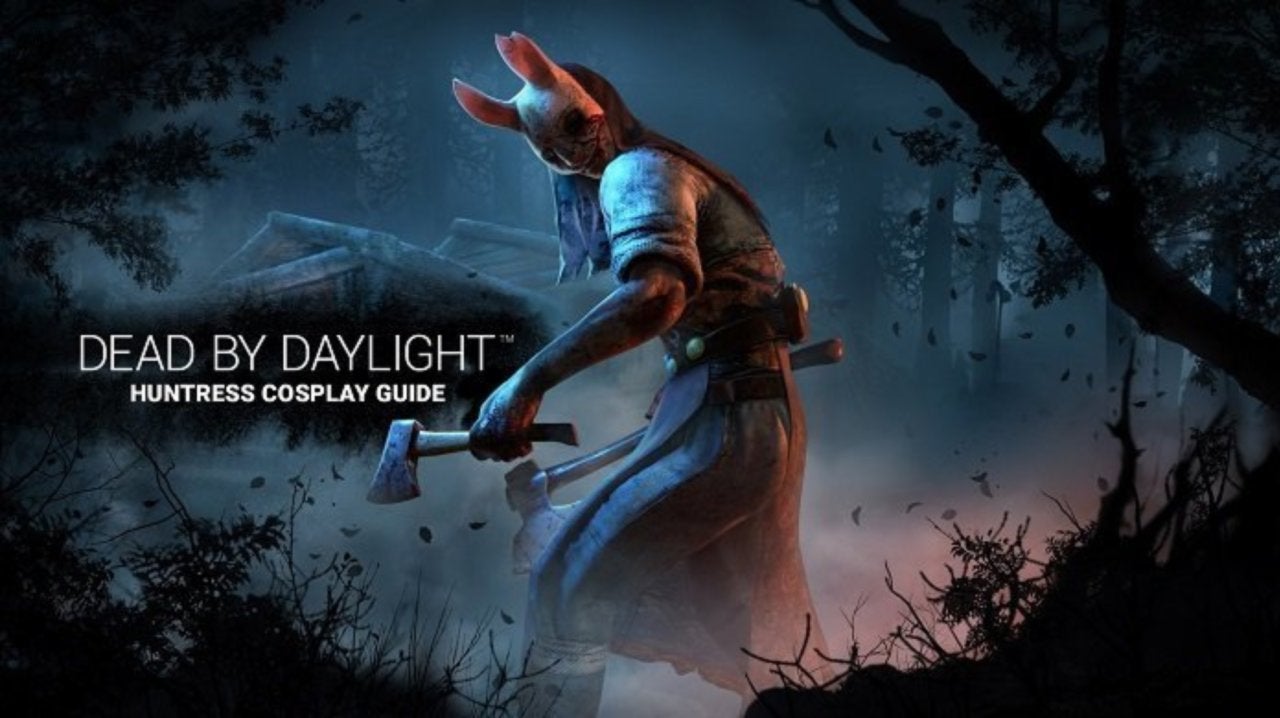 As of January 1, 2016, Behaviour Interactive became the game's publisher, acquiring publishing rights from Starbreeze Studios.
The player repairing a generator with other Survivors
A group of up to four survivors must elude one killer. The survivors' perspectives are third-person, while the killer's perspective is first-person. The survivors cannot fight against the killer and can only survive by running away and evading them. They must use obstacles in the form of wooden pallets, windows, and items that they either find inside chests or bring before the match starts to run from the killer for as long as they can. In order to escape, survivors must repair 5 generators scattered across the entire map to power the exit gates, then they must open the exit gates and leave the area themselves or find a hatch to jump into.
Players assume the role of one of the 20 survivors: Dwight Fairfield, Meg Thomas, Claudette Morel, Jake Park, Nea Karlsson, Laurie Strode, William 'Bill' Overbeck, Ace Visconti, Feng Min, David King,Quentin Smith, David Tapp, Kate Denson, Adam Francis, Jeffrey 'Jeff' Johansen, Jane Romero, Ashley 'Ash' Williams, Steve Harrington, Nancy Wheeler, or Yui Kimura. The goal of the survivors is to escape the enclosed area, which can be done in one of two ways: either by repairing five disabled generators to provide power to the switch boxes of two exit gates leading out of the trial grounds; or by escaping through the hatch. The hatch opens only when there is only one survivor remaining in the trial. The survivors will need a key to open the hatch if there is more than one person alive. If the killer closes the hatch before the survivor reaches it the Endgame Collapse will initiate, giving the survivor only two minutes to open one of the exit gates before the timer runs out or if they are caught by the killer. The survivors' movement options consist of sprinting, walking, crouch-walking, or crawling. They must elude the killer by losing their line of sight in a chase or by successfully hiding from them.
source : wikipedia.org